Personal Experience
Occasionally a model is unavailable due to schedule conflicts. In these circumstances we kindly ask you to inquire about other models available or adjust your dates and times.  Simple Pleasures understands scheduling is difficult. Please out of respect for our models try to notify us of a cancellation at least an hour ahead of time.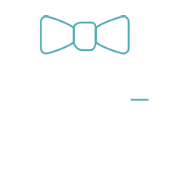 Be a Gentlemen
Please approach models as a gentleman. We will have no hesitation declining business if you choose not to act in this manner. This includes bringing photography equipment, and making requests to take photos or videos.   Be cleaned and well groomed. Our Models take pride in being well groomed for any occasion. Presentation is a high priority for the ladies. If there is a specific wardrobe request please contact us so that we may try and accommodate. Booking & Screening
Simple Pleasures assures total discretion and privacy. Your name and personal information will never be divulged, published, or circulated online or in any other manner. Our booking process is private and intended to guarantee the safety of all the consenting parties involved.   When you are ready to book an appointment, please contact our helpful booking agents to inquire if the model your requesting is available. We invite you to pre- book to assure availability.
We Offer The Best Services
Simple Pleasures chases your blues away and leaves you feeling content.